In his series "Symphonies in Pictures", musician and photographer Tobias Melle visualized some great concert music already. His latest entry is devoted to Beethoven's Pastorale. A conversation with Tobias Melle about holistic sensory perception, Dolby Atmos as an approximation to a concert experience, and Beethoven's relationship with nature.
You yourself describe your work as a "symphony in pictures" and avoid the term slide show. How did you start merging photography and music?

The beginning of my work over 25 years ago was actually a slide show in which I tried to match sequences of images to music. I realized very quickly that something wonderful was happening here: The visual can enhance the musical experience enormously! As a cellist myself, it was a logical step to translate an entire symphony visually. The result was the "New World in Pictures" with Dvorak's 9th Symphony, which caused great excitement in the concert hall. I control all image transitions live,
that's why the fusion in the concert succeeds precisely and harmoniously – and conductor and orchestra are still free in their interpretation. True
music always happens in the here and now.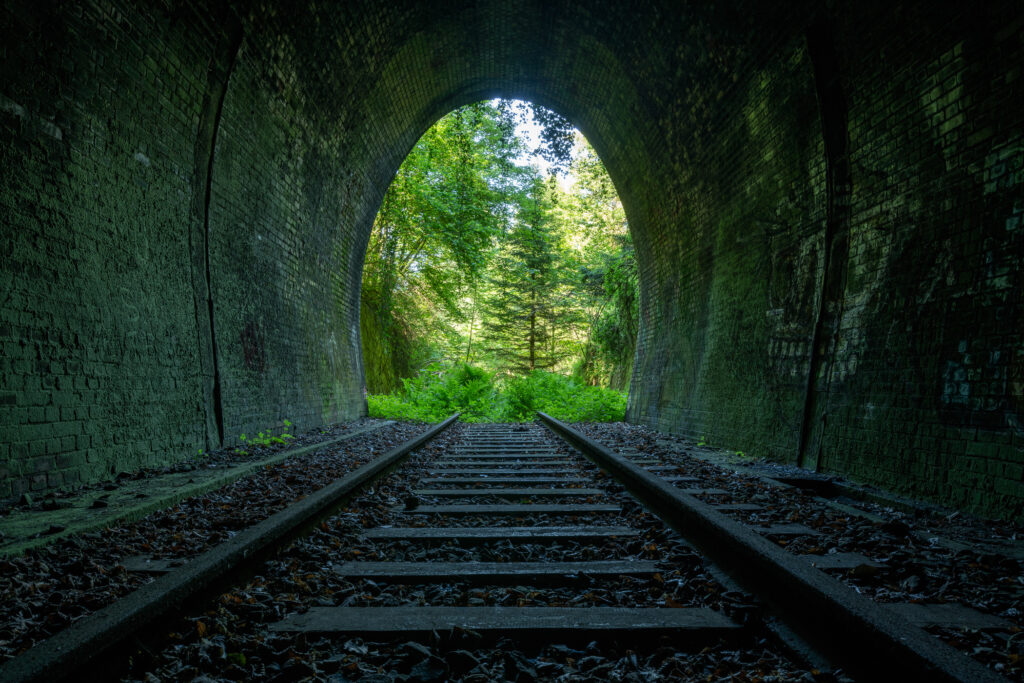 In your work, all the senses are meant to be addressed. So was a mix in Dolby Atmos logical for your project in order to be able to fill the entire room in addition to the image and sound level?
The listening experience with Dolby Atmos is magnificent – you could really believe you are sitting in the best seat in the concert hall. Since my "symphonies in pictures" are actually performed live, Dolby Atmos in combination with the largest possible screen is the best possible approach to a concert experience. That's why it's also important to me to use a live recording, like the one here with the BRSO under Mariss Jansons from the Herkulessaal in Munich – which, by the way, is also technically a fantastic recording.
Most people know Dolby Atmos from the cinema. What was your first point of contact with immersive sound? When did you get the idea to enrich your project with this technology?
All my symphonies in pictures were released as DVD or Blu-ray and have always had multi-channel sound, i.e. at least dts, simply for the reason of being able to sit in the middle of the action. Since my background is in music – and music drives all my work – I was very happy to see a demonstration of Dolby Atmos by Stefan Bock from my mastering and production partner msm studios. I was immediately thrilled!
"Beethoven was a very political man and devoted to his world, and even then cities were noisy, hectic and dirty places from which he fled into nature."
Your pictures are also described as "windows to the world". Finding these "windows to the world" certainly requires a personal path to these windows – for example, what specifically inspired you when you were working on Beethoven's Pastoral?

A picture is always a window – not only to what the viewer sees in the picture, but also to the imagination of the photographer, who has captured this view through the viewfinder window of his camera.
Beethoven was a very political man and devoted to his world, and even then cities were noisy, hectic and dirty places from which he fled into nature. He describes these emotions in his "Pastoral" – and at the same time shows that it is precisely there, in nature, where the ultimate chaos lurks.
Mankind in the present is increasingly visually oriented, the symphonies of the famous composers, on the other hand, are so well known and often heard that a new, a present listening becomes increasingly difficult. By combining music with images in a way that makes sense, I breathe new life into the symphonic experience. "Die Pastorale" thus regains a force and urgency that would surely please Beethoven!