Ennio Morricone was not only one of the best composers of film music, he was also one of the busiest: over 500 films owe their background music – in some cases even their cult status – to his unique melodies.
Many of these famous films were westerns made in Italy, so-called spaghetti westerns, but it would be unfair to pin Morricone's film music down to just this one very specific genre: "If you look through the films I worked on, you'll see that I was a specialist in westerns, romantic films, political films, action films, horror films, and so on. In other words: I'm not a specialist at all because I've done everything. I'm a music specialist."
The melodies of "Spiel mir das Lied vom Tod" or "Zwei glorreiche Halunken" are probably among the most famous movie tunes of all time, but his soundtracks for "Die Unbestechlichen" and "Mission" are also unforgettable.
On the Blu-ray "The Morricone Duel – The Most Dangerous Concert Ever," the Danish National Symphony Orchestra, led by conductor Sandra Hicks, takes us through nine of his classics and lets the composer, who sadly passed away in 2020, live on in them. And as if Morricone's music alone wasn't enough, film music by other composers was also added, such as from "Taxi Driver", "Kill Bill" and "The Godfather".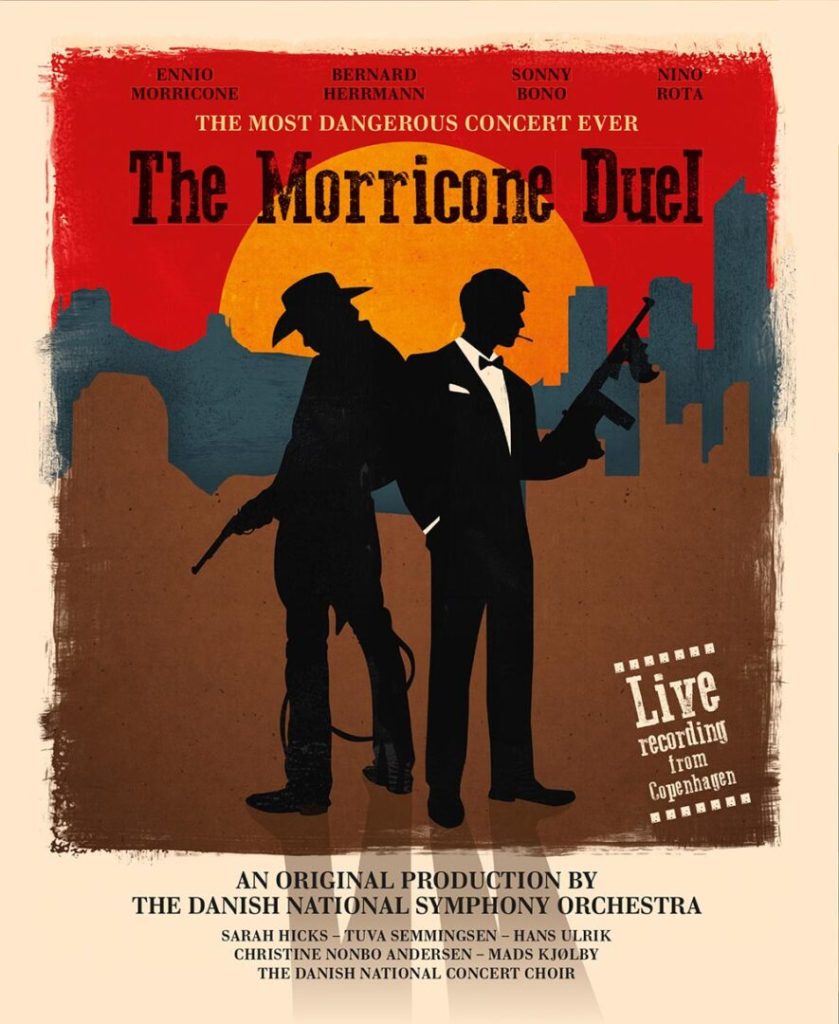 Hence the title of the concert: "The most dangerous concert ever". When legendary gunslingers meet mafia godfathers and professional killers, the sparks fly!
The live concert was recorded in 2018 and fortunately it was possible to arrange almost everything true to the original by using an incredibly versatile instrumentation. You immediately feel transported to the Wild West or New York in the '70s, and the clean and detailed sound of the Pure Audio Blu-ray's new Dolby Atmos mix brings the atmosphere of this unique concert to even greater fruition.
The concert is now available from us in the limited studio and home cinema edition and contains, in addition to the Pure Audio Blu-ray incl. Dolby Atmos mix also the concert video on Blu-ray (stereo + surround sound)